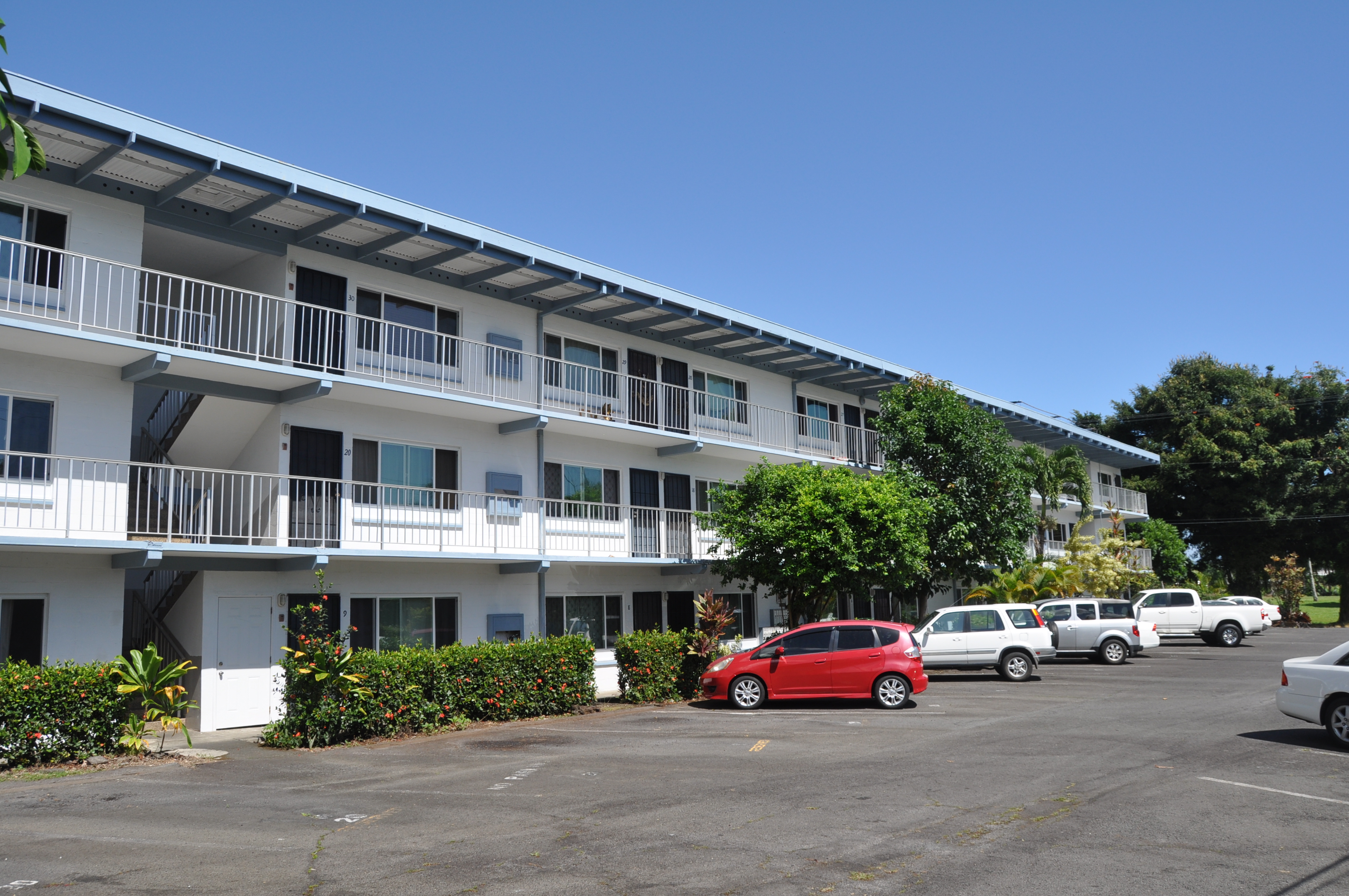 Non Student Rentals
For Regular Non-Student rates, please obtain the Non-Student Application at the download section.
Student Rentals
For University of Hawaii and Hawaii Community College students, the rate for the terms stated in the respective application is based on a per semester basis. Holiday and summer session stays will be posted under the download section or made available at the office when completed.
The Student Application form as well as a disclosure statement can be obtained by clicking on the download section herein.
Amenities:
Coin operated laundry facilities.
Rent Includes:
Unassigned parking stall for one vehicle (Note: Add $20 for a reserved stall and $15 for additional vehicles upon approval)
Furnishings:
Full size refrigerator
Gas or electric range
Microwave oven
Dining table with chairs
Sofa love seat (or equivalent Twin bed(s) or double (if available on first come first serve basis)
Kitchen ware (pots, pans, utensils, glasses, cups, dishes, etc)
Ceiling fan
Study desk and chair
Chests, book case
Misc. items that varies from unit to unit
Utilities & other services:
Gas ( gas ranges and boilers for heated water along with solar panels)
Electricity- up to a maximum of $50.00 for 1 bed rm units with a gas range and $60 for those with electric ranges in 1 bed rm units (Waiola) and 2 bed rm units with gas ranges and $70 for 2 bed rm units with electric ranges (Waiola) Note: most units do not exceed the maximum amount allowed as electricity is needed only for the refrigerator, microwave oven, lights, computers, fans, and electrical appliances (subject to fuel charges imposed by the electric company)
Water
Trash removal
Sewer service
Ground maintenance service
NOTE: Student rent rate does not include towels, bedding linen, toiletries, and cleaning products.