Waiakea Lagoon View Apartments
Waiakea Lagoon View Apartments
The Waiakea Lagoon View Apartment complex consists of the following:
Scenic views of near by adjacent State Park and views of Mauna Kea Mt. from the park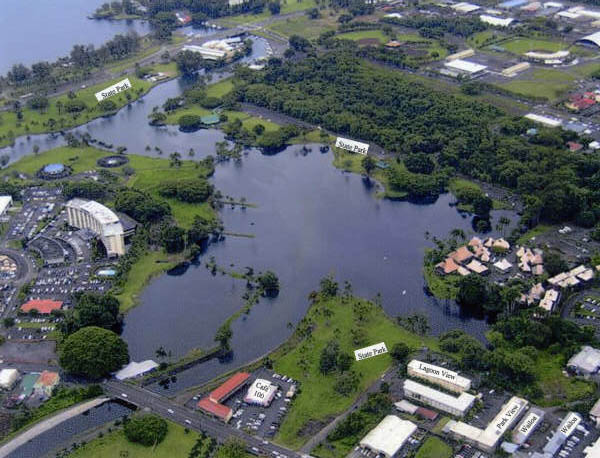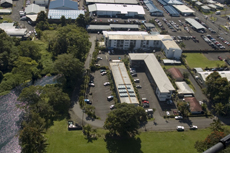 Aerial Views of Lagoon and Complex
WLV Apartments is less than one mile to the UHH campus. Walking takes about 25 minutes to UHH and 16 minutes to HCC. There are many types of restaurants serving a variety of foods and a 7 Eleven store within three to five minutes walking distance. Major retailers, Wal Mart, Sears, Macy, Office Max, and Ross stores are only about a 5 minute ride by car.
Two supermarkets and the popular Hilo Open Market is about a 3 minute ride by car or about a 15-20 minute walk. Long's drug store and several major banks are only a 7 to 10 minute walk. The State of Hawaii Judiciary as well as other State and County agencies or departments are within five minutes walking distance.
The Hilo Airport is less than 4 miles away. Hilo Shopping Center (with a major bank) is only 2 blocks away. The County of Hawaii does have a bus system, which is currently charging a $2.00 municipal bus fare or $1.00 for students with a valid ID (as of 7/1/13). The bus pickup/dropoff locations and scheduling can be found at the County's web site. Hele-On Bus Schedules